Hocus Pocus, bitches!
The Irish Wonder
Nikola Arkane
To dub Nikola Arkane a Magic Close-up Champion is not hyperbole – in recent years she has won several prestigious conjuring competitions. Hailing from Belfast, Northern Ireland she has managed to captivate audiences and viewers across the world with a unique, fresh and theatrical style of magic.
Nikola Arkane has been a regular guest performer at international venues like The Chicago Magic Lounge's Virtual Cocktail hour, Monday Night Magic in New York, The Amsterdam Magic Show and has performed several times and been the headliner for The Magic Castle's virtual magic shows on behalf of The Academy of Magical Arts in Hollywood.
You might not know it yet, but you want some Arkane magic for your next live event!
Conjuring Pick 'n' mix
The various ways you can experience Nikola Arkane
Sweden's Got Talent
Watch Nikola Arkane's two performances on Swedish TV
Testimonials
"I am staggered by the energy and creativity of this woman. The fortitude she has shown in over-coming some of life's major setbacks to climb to where she is today is staggering."
"Your presentation was so refreshing and entertaining. I enjoyed every minute of it."
"Nikola Arkane's magic is well thought out, and her acting skills make her performances lively and sparkling."
"You helped me gain my enthusiasm back for magic, Thank you"
"Thank you for taking the time to give such a beautiful and special gift. I hope that one day my magic might touch someone in the same way yours has to me."
Recent Milestones
Infrequently updated, but let's all pretend it is fresh.
The news that I had entered the semi-finals of Sweden's Got Talent delighted me! But I could not imagine the hard work involved.
The lust for life and adventure has led little me to many unexpected places, like the audition stage for Sweden's Got Talent.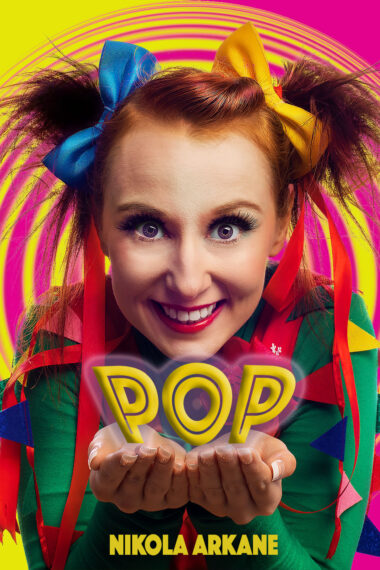 My 2019 book "Becoming FizzWizzPop" got a lot of attention. This week, its sequel POP is delivered from the printers.